Our region's local Wegmans location continues to exceed expectations in its support of the United Way and surpass other stores in neighboring counties with its fundraising efforts — which is a credit both to the staff as well as the generosity of the residents of Southern Chautauqua County.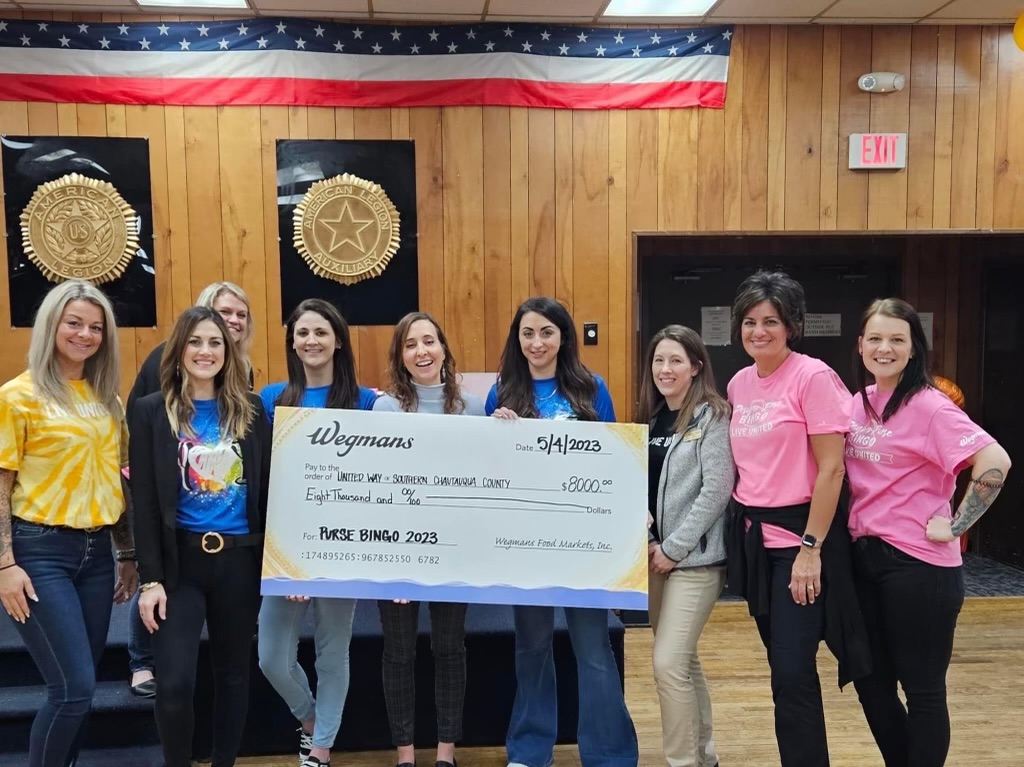 While the United Way of Southern Chautauqua County has not yet kicked off its 2023 fundraising campaign, Wegmans held its annual scan campaign for UWSCC at its registers in April. 
With a goal of raising $15,500 for UWSCC, Jamestown's local Fairmount Avenue Wegmans location came in number one of 13 stores in the region for overall donation dollars — exceeding the set goal and raising $19,957. The next closest Wegmans location of the 13 raised $12,000. 
In addition to the dollars raised at the register in April, Wegmans staff raised a total of $8,000 for UWSCC on Thursday, May 4th during an evening "Purse Bingo" fundraising event. 
Danielle Stone, Service Area Manager at Wegmans in Jamestown, served as one of the three co-chairs of the 2022 fundraising campaign for the United Way of Southern Chautauqua County. Through Wegmans Food Markets, she organizes the United Way Purse Bingo and United Way Golf Tournament. She has worked for the company for 18 years, including all three stores in Jamestown and Erie throughout the last 12 years. 
"We're so appreciative of Wegmans and its staff for facilitating these fundraising efforts and events," says Amy Rohler, UWSCC Executive Director. "Their commitment to giving back and making a positive impact in the community is truly inspiring and we are honored to have them as a partner." Rohler also noted how inspired she was with the community's generosity in donating at the Wegmans registers.